PUSHIDUN Jump Starter 400A Peak 6000mAh up to 2.5L Gas Engine, 12V Auto Jumper Battery Pack with Smart Jumper Cables, LED Flashlight with 3 Modes
£22.99
✔ Emergency Jump Starter:This car battery booster jump starter can start the car, motorcycle (up to 2.5L petrol engine) under the situation of fully charged. Suitable for all kinds of outdoor activities, car emergency start, SOS for help.LIMITED TIME HOLIDAY PROMOTION

✔ Mini Multifunctional: Support to charge various cell phones, PSP, MP3/MP4,IPAD. (Its charging speed depends on each internal identification circuit.)This portable car battery booster is very small, can be put into a bag, portable and doesn't take up space.

✔ LED Flashlight:The ultra bright LED flashlight can switch between lighting, strobe and SOS modes freely when you're in need in the dark.

✔ 1-Year Warranty:We have 1 years of quality assurance. If you encounter any difficulties, please contact us first. Remember to follow the instructions.

✔ Important points: 1.It should be noted that it cannot be used continuously. Because starting the car requires a lot of current, if the first start fails, you need to remove the product and cable, and wait for 2 min to continue using, otherwise it will damage the battery. 2.After starting more than two times, the power of the product will decrease drastically because the current is too large. But after a few minutes, the battery power will recover.
6000mAh 400A Car Jump Starter With Smart Cables For 2.5L Gas Engine
【A neccessory have for every car! -PUSHIDUN 12V Jump starter】
With 400A peak 6000mAh to jump start engine below 2.5L Gas and light-duty trucks with smart cables for your car.

Suitable for all kinds of outdoor activities, car emergency start, SOS for help. Support to charge various cell phones, PSP, MP3/MP4,IPAD.
【 Pay Attention 】
Don't start any engine that exceeds the maximum displacement the jump starter can bear, or it will cause serious damage to the jump starter.

The jump starter will perform best when its battery is fully charged. If less than 25% charged, it may not be able to start your engine.

Do not crank the engine for more than 4 seconds. Allow the jump starter to cool down for at least 30 seconds to 1 minute after each start.

When you are not using it, please remember to charge it every three months to prevent the battery from being over-discharged.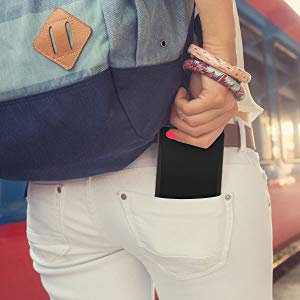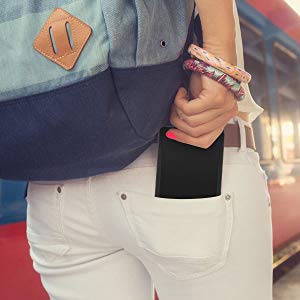 【Compact Design】
It is small enough to store in your glovebox and light enough to pack in your bag.
Please Note: Model K21 is designed to charge with USB line, you can easily use it to charge with the mobile phone line, home charger is not included.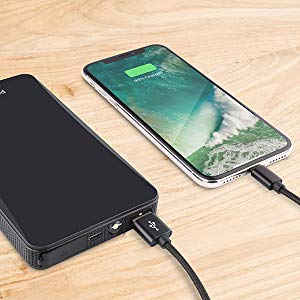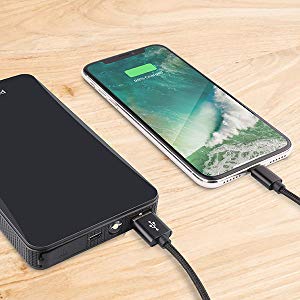 【Portable USB Charger】
5 V / 2.1 A Used as a power bank to charge electronic devices such as USB output port, smart phone, camera,anything with a USB port Charge your device together anywhere anytime.
Capacity: 6000mAh

Output: 5V/ 2.1A

Input: 5V/1A

Start Current: 300A

Peak Current: 400A

Working Temperature: -20°C-60°C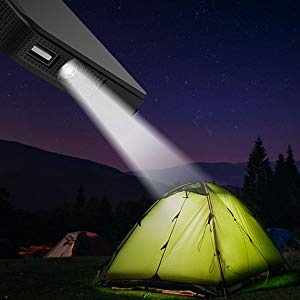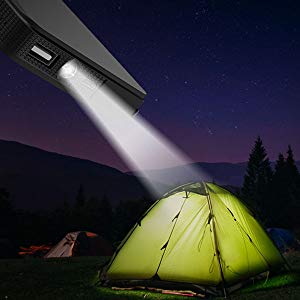 【LED Light Function】
By pressing the button on the top of this jump starter you can switch the lighting mode for a long time, LED flash light, SOS signal. It is very useful in the dark and night.

Remaining battery indicator (battery indicator) One light is 25% battery capacity, total is 4 lights,total 100% power.




PUSHIDUN Jump Starter 400A Peak 6000mAh up to 2.5L Gas Engine, 12V Auto Jumper Battery Pack with Smart Jumper Cables, LED Flashlight with 3 Modes